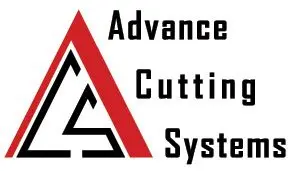 Advance Cutting Systems
Advance Machinery, Inc. and Advance Cutting Systems have remained market leaders by surrounding themselves with dedicated employees, high quality vendors, hard working dealers and most importantly recognizing that their many great customers are the building blocks of their success.
ACS Fiber Pro Laser
Fully enclosed, multiple wattage generators available, dual pallet tables, auto focus laser cutting head, over 5,500 IPM traverse speeds.
Jet Master Abrasive Waterjet
Cuts metal, stone, glass or wood. Accurate waterjet with a narrow kerf. Will cut complex irregular shapes.
Fab Pro 510 HVAC Plasma
This HVAC Plasma Cutter cuts geometric shapes with extreme accuracy. Ventilation down draft table. Traverse Speed 1,000 inches per minute.
Fabmaster 11 Plate Pro
This metal cutting machine uses plasma and oxy-fuel technology and has an emergency stop button. Easy install and operation is simple.
Cutter II 510
A state of the art CNC system using a plasma cutting torch to cut ductwork fittings. Unit includes a color touch screen.
Autofold HVAC Coil Line
This Autofold HVAC Coil Line has a small footprint and is fully hydraulic, with all gear drive. 16ga Capacity and 10,000 lb coil cradle capacity.