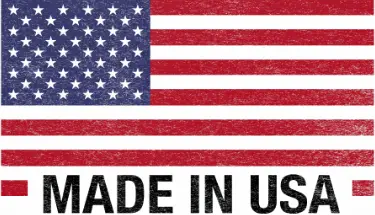 Ductformer
Ductformer makes Sheet Metal Fabrication Machinery for the HVAC industry. The types of machines include Sheet Metal Forming Machines, Rollformers for TDFC Duct Flange Connectors (C-Style and F-Style), Slip and Drive, Cleat Formers, Pittsburgh / Snap Lock Seaming, Automated Rollforming Lines, Sheet Metal Bending & Folding Machines, Edge Rollers, Sheet Metal Toggle Lock and Clinching Machines, and also Automated Duct Coil Lines.

THE PERSONAL ATTENTION YOU DESERVE
Ductformer is large enough to handle your every production requirement, yet small enough to give every customer and job the personal attention to detail they deserve. Our slogan, "Quality Design Means Production You Can Afford," still holds true. Price doesn't always determine the best. We maintain a constant effort to achieve the best design, the best technology, the best equipment and the best service.
Ductformer CR8-SDC Rollformer
TDFC, CR8 Series Rollformers are for duct joints, duct seams, connectors and cleats. All of our roll tooling is made on our new CNC Machining Centers and CNC Turret Lathes. Unlike our competitors, we do this at our factory where we control the quality and delivery.
Ductformer CR8 Auto Feed
The Automated CR8-SDC Auto Feed Rollform System is designed to feed and form the Flat 'S' and Drive Cleats on the inboard Rolls directly from coil stock.
Dual Head Rollformer
Ductformer's Dual Head TDFC Rollformer is designed for installation in existing Duct Coil Lines or can be used as a Free Standing Unit. The Rollformer is designed to accept and form either the F-Style (CR14-TDFC) or C-Style (CR12-TDFC) flange down both edges of the 18 – 26 gauge blank.
Cleat Former
Ductformer's Model CR8-CF forms the Drive Cleat Flange on the end of the Duct. This is in a single pass through operation for use with both L-Shape or Full Wrapper Duct. All our standard Rollformers, the System features an all gear drive, direct oil bath gear reduction and sealed (lube for life) bearings to provide the smoothest, quietest Rollformer on the market to date.
Ductformer CR8-CF-DH Dual Head Cleat Former

In brief Ductformer's Model CR8-CF-DH Dual Head Cleat Former forms the Drive Cleat Flange on both ends of the Duct in a single pass through operation. The System overall can be incorporated into any existing Duct Fabrication System to produce 4' and 5' L-Shape or Full Wrapper Duct.
Ductformer TDFC Power Brake
Our line of bending (braking) machines includes the American made TDFC Power Brake. It simplifies the process of bending and folding C Style and F Style duct work. The notch alignment strip located between the front and back segmented tooling fingers allows the operator to quickly find bend positions.
Ductformer DFTL Clinching Machine
The Ductformer DFTL Series of Clinching Machine fastens two (2) pieces of metal together via a Toggle Lock Fastening System. Toggle locking is the fastest and most cost effective method to join two (2) pieces of metal.
Ductformer Duct Coil Line
The compact design and heavy duty construction makes this our most popular HVAC Duct Coil Line systems. The Programmable Feed handles materials 26 to 18 gauge, 60" wide. We have a wide range of Drives, Controls, and applications. This assures you will get the dependability and accuracy you expect from a quality System.
Special Machines
If you have a special requirement for forming and fabrication sheet metal products, we can offer special solutions. Unique in the industry, Ductformer offers a full line of Sheet Metal Fabricating Equipment, including Roll Forming Machines, Tangent Benders, Endformers, Inline Punching, Notching, Slitting, Louvering, Embossing, Welding, and Assembling. Our Machines are all engineered and made inhouse in the U.S.A.